Rayman 2: The Great Escape is a platform videogame developed by Ubi Pictures and published by UbiSoft in 1999 for PC, Nintendo 64, Sega Dreamcast, and Sony PlayStation.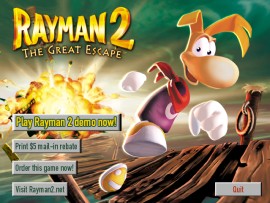 Rayman 2: The Great Escape Demo menu
To play the game you must have either Direct-X or Glide installed. Pirates have taken over Rayman's world, and they have imprisoned him and most of his friends.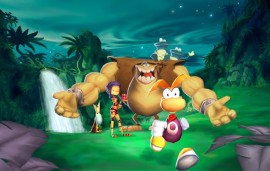 Rayman 2: The Great Escape official screenshot
Rayman has escaped from the pirates, but he needs to regain his powers in order to free his friends from the pirates and their boss, the evil Razorbeard.
[Risorse correlate]