Il publisher EA e la software house Respawn Entertainment hanno pubblicato informazioni ufficiali e i seguenti screenshot focalizzati su prossimo DLC di Titanfall 2, intitolato The War Games, che il publisher ha deciso di rendere disponibile gratuitamente per i possessori del game in versione completa.
Il DLC The War Games include due mappe, denominate rispettivamente Traffic e War Games: a tal proposito EA, oltre a descrivere le peculiarità delle mappe, ha reso disponibili gli screenshot che vi presentiamo in questa pagina.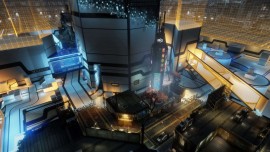 Mappa War Games
La mappa War Games è ambientata in una sorta di simulatore finalizzato ad allenare i piloti attraverso svariati scenari di combattimento, ed è la riproposizione di una mappa già introdotta nel primo capitolo di Titanfall.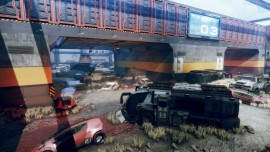 Mappa Traffic
La seconda mappa introdotta con la nuova espansione, ovvero Traffic, è invece un contenuto disponibile in esclusiva per la modalità Live Fire: quest'ultima riunisce i player in scontri tra team ciascuno dei quali è composto da 6 elementi. In questa modalità ha la meglio il giocatore che, entro 60 secondi, riesce ad eliminare tutti gli avversari oppure a catturare la bandiera.
The War Games introduce anche la possibilità, per i piloti, di utilizzare una terza arma ampliando quindi le opportunità di scelta effettuabili in battaglia.
Il DLC The War Games free DLC sarà disponibile il 27 giugno per le piattaforme di gioco PC, PlayStation 4 e Xbox One: in merito a quest'ultima, è in arrivo il supporto della modalità di visualizzazione in 4K.
[Risorse correlate]