Driver kit pubblicato da Intel per consentire la configurazione ottimale, in ambiente Windows 10 a 64-bit, della componente grafica, anche indicata come iGPU, presente nei processori Core di decima, nona, ottava, settima e sesta generazione, tipicamente indicati con i nomi in codice pari rispettivamente a Comet Lake, Coffee Lake Refresh, Coffee Lake e Kaby Lake R, Kaby Lake e SkyLake, e nei processori Xeon mobile, Pentium e Celeron (Apollo Lake e Gemini Lake).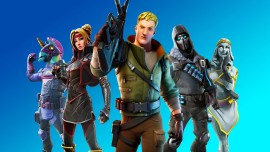 Fortnite DirectX 12 Update
In termini di iGPU, questo driver supporta le soluzioni grafiche integrate Intel delle linee Iris, Iris Pro, Iris Plus Graphics, e inoltre UHD Graphics e HD Graphics. Tra le principali novità di questa release lo sviluppatore segnala il supporto del game Journey to the Savage Planet e la risoluzione di alcune problematiche segnalate dagli utenti dei processori Intel Core di decima generazione con grafica integrata UHD.
[Risorse correlate]