ciacara, well-known 3dfx modder and enthusiast, has just shared the two photos below as well as some info on a video card named V5 new. This one could be defined as a 3dfx Voodoo5 5500 redesigned from scratch.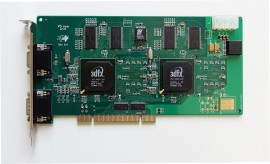 V5 new prototype - front side
This one is a prototype designed fully in-house that brings out an all-new PCB and related component's topology. It works on legacy PCI bus and, according to the designer, aka Anthony K., is able to cooperate with another AGP card (the software, like a videogame, can choose which graphics card to activate).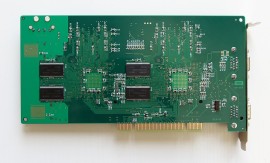 V5 new prototype - rear side
At this time we know only few hardware specifications of the V5 new, also if it is plausible asserting that in this case the two VSA-100 chips could work at higher frequencies than these typical ones for a video card 3dfx Voodoo5 5500.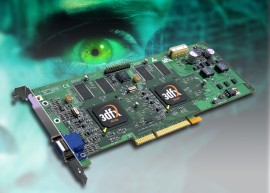 3dfx Voodoo5 5500 - official marketing image
For all current and latest details on V5 new, please refer to this thread at Forumzone.it Community.
[Risorse correlate]