After Windows 95, Windows 98, Windows ME, Windows NT4, Windows 2000, and Windows XP, we're proud to announce that 3dfx hardware is now "Windows Vista Ready". And that's not all: in fact, it's possible to configure a 3dfx VSA-100 based card with latest Windows 7 beta release.
These are a part of the results of SFFT 1.5 driver testing, posted at 3dfxzone.it forums. Two our high skilled testers named DaMulta and Rolo01 got 3dfx hardware "up and running" using a Windows 7 x86 and Windows Vista Ultimate x86 based system respectively.
You can see a screenshot of Windows 7 desktop captured by DaMulta with a 3dfx Voodoo5 5500 videa card here:
Voodoo5 5500 - SFFT 1.5 - Windows 7 beta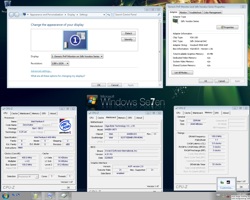 In this environment the execution of applications written by GLide libraries is "very very fast", according to tester.
Voodoo4 4500 - SFFT 1.5 - Windows Vista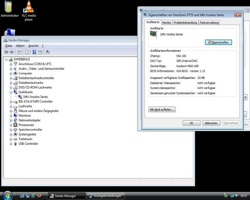 And then, Windows Vista Ultimate Edition: there's the image of german version of current Microsoft consumer OSes flag ship, this time rendered by a 3dfx Voodoo4 4500 video card. "SFFT driver 1.5 works fine in 2D, Direct3D and GLide", Rolo01 writes at our forums.

You can gain access to all screenshots as well as testers reports and leave your appreciated comments and/or technical feedbacks too browsing this thread.

 

Good luck, 3dfx users





Links