Con un ermetico post sul blog ufficiale, il publisher Bethesda Softworks ha annunciato ufficialmente il primo DLC (DownLoadable Content) finalizzato ad arricchire l'esperienza di gioco del suo RPG a tutto campo The Elder Scrolls V: Skyrim, quinto episodio della serie quasi omonima The Elder Scrolls.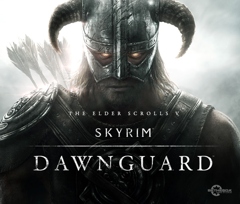 [Immagine ad alta risoluzione]
Il DLC è denominato Dawnguard e, in accordo a Bethesda Softworks ("Coming this summer to Xbox 360. More details at E3."), esso sarà disponibile nel corso della prossima estate per la piattaforma Xbox 360. Il publisher ha inoltre promesso ulteriori dettagli (al momento ha reso disponibile soltanto l'immagine che vi mostramo in questa pagina) in occasione del prossimo E3.
La citazione della sola console Xbox 360 è naturalmente legata all'accordo esistente tra Microsoft e Bethesda, attraverso il quale i contenuti di The Elder Scrolls V: Skyrim sono forniti in un primo momento in esclusiva per Xbox 360, salvo poi approdare sulle altre piattaforme supportate dal titolo, ovvero PC e PlayStation 3, con un ritardo di circa un mese.
The Elder Scrolls V: Skyrim, frutto del lavoro di sviluppo della software house Bethesda Game Studios, basato sui motori Creation Engine e Havok Physics, è stato rilasciato lo scorso novembre.
[Risorse correlate]