---
---
Web Browsers: Opera 7.54u1 con Security Update
13.12.2004 -
Web Browsers: Opera 7.54u1 con Security Update
Opera Software ha reso disponibile una nuova release del suo browser contenente alcune fix finalizzate ad un'incremento della sicurezza.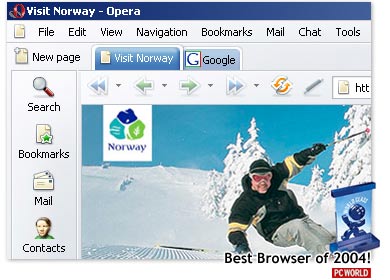 Seguono le informazioni ufficiali:


Named frames or windows can be hi-jacked by malicious frames or windows.

Periods in the file name and non-breaking spaces in the Content-Type header can make the save/open dialog misleading. A user may be convinced that an executable file is something else, for example a PDF document.

Applets have access to sun.* packages

Liveconnect: com.opera.EcmascriptObject constructor is accessible to Java

Liveconnect reveals the path to the user's home directory. This can make other vulnerabilities easier to exploit.



Questa versione del software supporta i Sistemi Operativi Microsoft Windows 98/ME/2000/XP e non include la JVW per l'esecuzione dei processi scritti in Java

Collegamenti



---
Versione per desktop di HWSetup.it
---
Copyright 2023 - Hardware Setup - HWSetup.it - E' vietata la riproduzione del contenuto informativo e grafico. Note Legali. Privacy